"On the Links"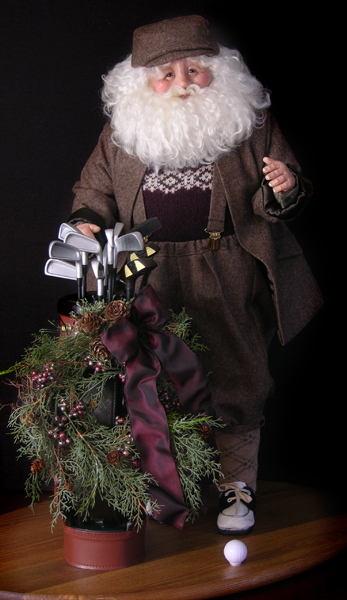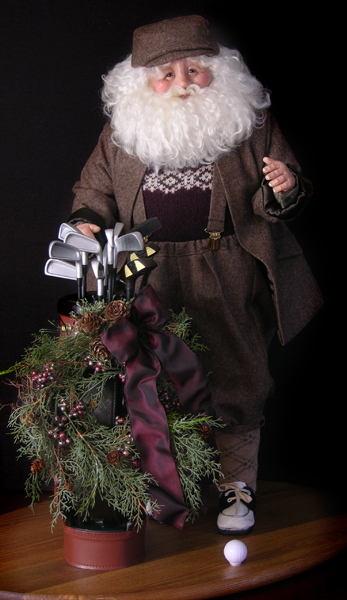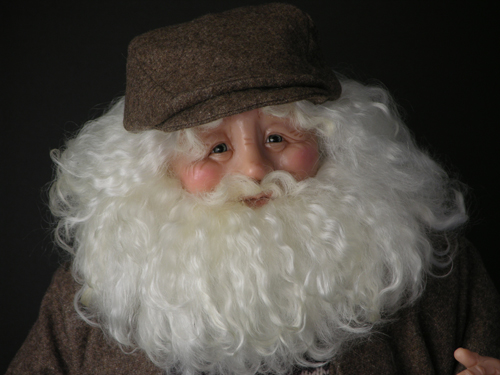 Santa's on a golf outing — a well-deserved off-season break. He wears matching wool cap, jacket, knickers, and suspenders. Santa also sports a plum argyle vest (lamb's wool), tan and olive argyle socks, and saddle shoes. Accessories included are decorated golf bag, clubs, and ball.
Specifics:
Mixed Media – OOAK
Face and Hands - pro-sculpt
Eyes - realistic glass (gray)
Hair - highest quality mohair
Body - padding over wood and wire armature
Base - 22" x 15"
Height - 25" overall